Peace and Freedom
Nigeria, Cameroon, Niger, Chad and Benin pledge to cooperate against militant group that has kidnapped 200 schoolgirls
Kim Willsher in Paris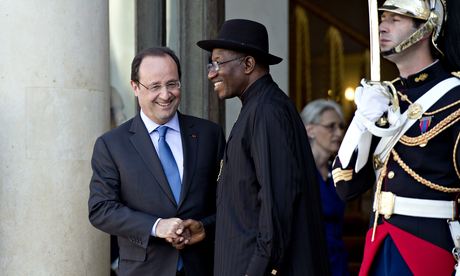 African leaders at a summit in Paris have agreed on a regional plan of action to combat Boko Haram, the Islamist group that has abducted more than 200 girls and threatened to sell them into slavery.
In a rare show of unity, the leaders of Nigeria, Cameroon, Niger, Chad and Benin pledged cooperation including joint border patrols and sharing intelligence to find the girls, snatched from Nigeria more than a month ago.
Nigeria has faced criticism for not having done enough to protect its people, particularly the girls, and for its slow response to the kidnappings.
The country's president, Goodluck Jonathan, described Boko Haram as a…
View original post 489 more words